Clean. Protect. Maintain.
We operate a first-class nationwide canopy cleaning and reproofing service including repairs and alterations, all just a phone call away.
GRPro Clean have years of experience and reputation in the industry. Join our growing list of happy customers and let us return your boat canopy or cover to its former glory.
It's as easy as 1, 2, 3...
Nationwide Collection
Cleaned & Re-proofed
Delivered & Re-fitted
The process itself, excluding repairs, can take around 4 weeks from point of collection; sometimes less depending on the time of year and it is always worth asking for a lead-time update.The processing time can also depend on the size of the covers and how contaminated they are.
Just to give you an idea of the process, the covers are soaked in a cleaning solution and then scrubbed, rinsed and allowed to dry. This process is then repeated several times and once clean they are hung up in our drying room and then reproofed.
Finally the windows are cleaned inside and out, the covers checked for any damage and either sent for dispatch or sent to the the trimmers to be repaired.

Due to the tailored nature of the job it's a difficult question to answer but an average condition narrowboat cratch cover without transport or repair costs would be around £220 and a stern cover approximately £340. We are happy to do discounts for a bundle of covers so for example if you gave us both items above the whole lot together could be £420.
However, there is one thing for sure, by choosing GRPro Clean, you will end up with freshly laundered covers fully serviced with all the zips, studs, windows and stitching in first class order for a lot less than a new cover. All prices are plus vat!

Call us on or 07470 049008

Give us a call or send an email indicating exactly what you want, pics are very useful and it saves us a journey to come out and see the covers. Most of the canopies that we get are fairly well impregnated with dirt, there's usually some UV damage to the stitching and the window are often oxidised and going brown or discoloured, bird mess on the roof and of course black mould is very common most of which we can remove or improve. Be aware that covers can and do shrink and in the normal course of boating they do get damaged but we can replace windows, stitching zips velcro etc it's easy enough to do and not too expensive.
We are happy for you to use your own trimmers if you wish or we can use our own on-site trimmers to do any repair work. Our quotation will include all the predictable costs including removal, collecting cleaning and reproofing, returning and refitting plus an estimate for possible repairs. We will also give you the option to remove and refit yourselves, deliver to us etc etc.
GRPro Clean canopy cleaning services operate throughout the UK and offer nationwide collection and delivery, the cost of which is all included in your initial quote, so there are no extra charges and nasty surprises.
We clean and refurbish a wide variety of narrowboat and wide-beam cratch and stern covers, sailing yacht spray covers and biminis, tonneau covers and dodgers all laundered to perfection.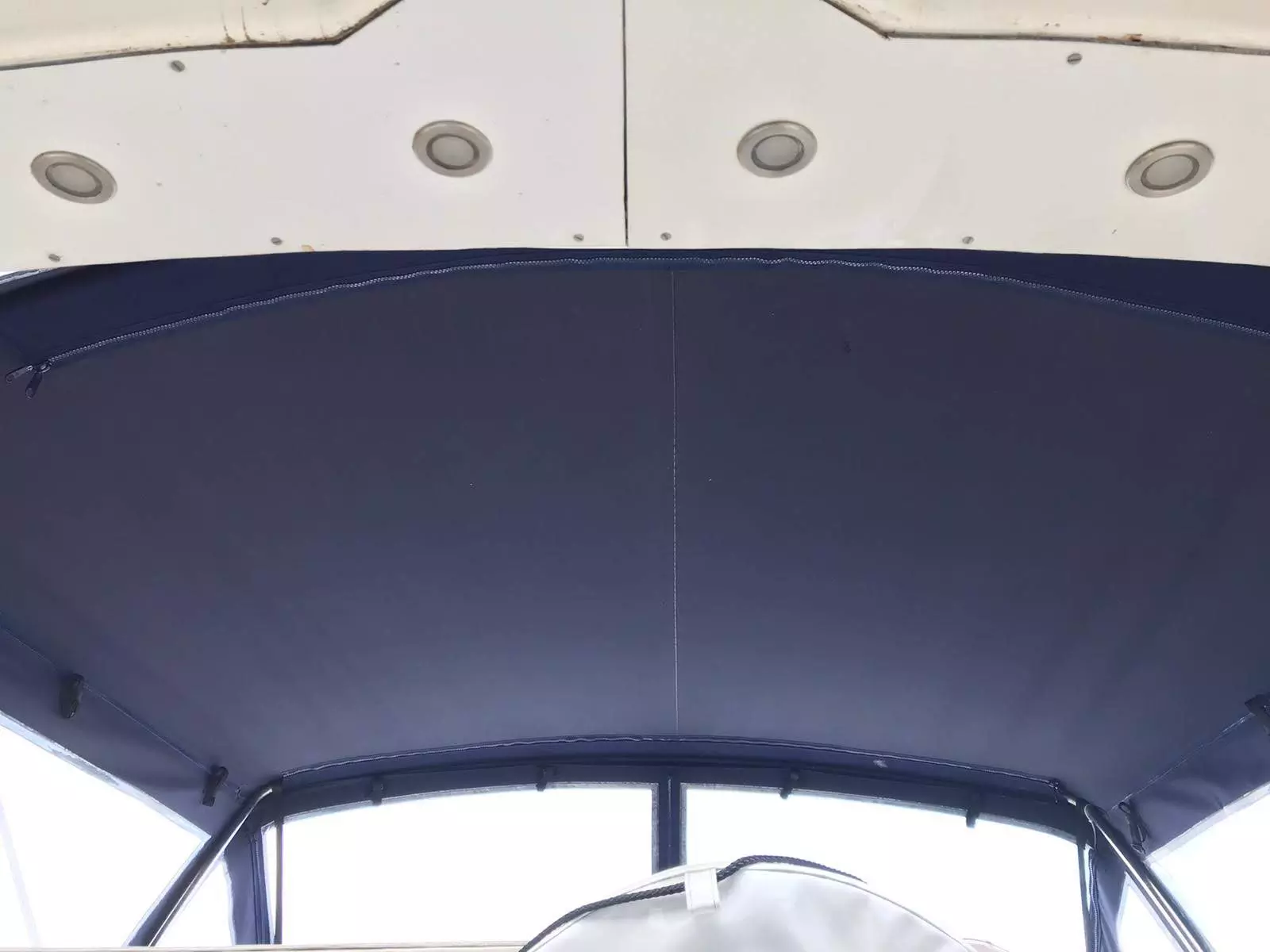 Get in Touch
For more information on these and all of our other GRPro-Clean services please visit us at:
www.grpro-clean.co.uk